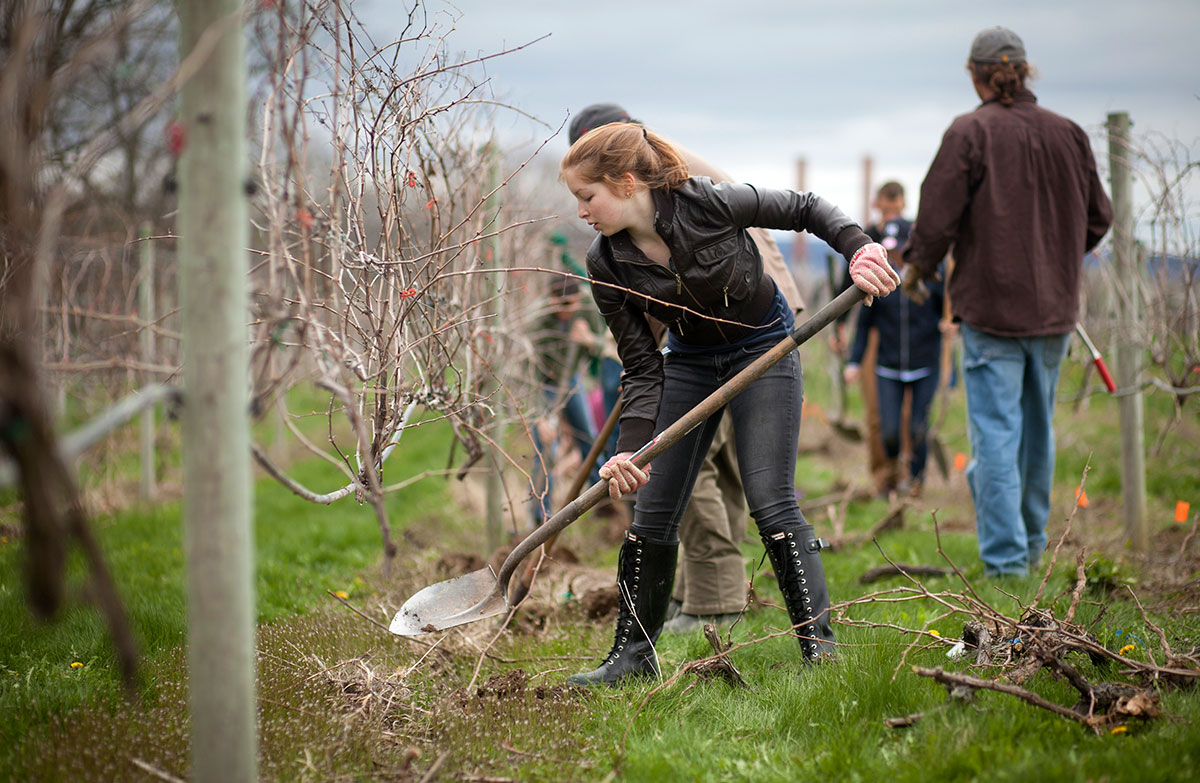 Hello! My name is Marisa Sergi. I am a wine-obsessed RedHead who happens to be a third-generation winemaker.
In 1953, my grandparents immigrated to America from Italy with a suitcase and a dream. They couldn't fit a barrel of wine in their suitcase, so they brought the tradition of winemaking along with them instead! My fascination with winemaking started at an early age. I crushed my first grape clusters with my grandfather and father as a child and, sticky hands and late nights notwithstanding, I fell in love forever!
I've helped my family make wine since I was in fifth grade. That's when my aspiration to become a professional winemaker was born. Not really surprising, since I grew up in the business and dinner-time conversations often revolved around wine.
I found myself studying the science of winemaking and grape growing (Enology & Viticulture) at Cornell University in 2011. As part of my capstone project, I created RedHead Wine with the goal of establishing a new and exciting brand in the market. Little did I know that my passion for wine, my flaming red hair and an email about free hot wings would lead me to becoming the CEO & Founder of RedHead Brands at 23.
I believe the secret to unlocking the magic of a wine lies first and foremost in the deep involvement of the winemaker with a hands-on approach to every step of the winemaking process, from the moment the grapes arrive at the winery until the wine is blended and bottled.
My wine wasn't created by a corporate giant or in a market research lab. Its taste, label and packaging are all mine so I hope you really enjoy it.
As I build my business, I believe in and am a strong advocate for being your authentic self and for standing up for your beliefs and passions. With each bottle of RedHead wine, I offer you a unique experience that I hope will add to your life's sweet and spicy moments.
The journey we are all taking to discover ourselves, find happiness and embrace and celebrate life can be enjoyed even more once you uncork one of our bottles. Unleash your spirit of a sassy RedHead.