Marisa Sergi
CEO and Founder
Marisa first started dreaming about becoming a winemaker in the fifth grade. Since then it's become an even more passionate pursuit for her. In 2015, she earned a degree at in Enology and Viticulture at Cornell.
An internship at E&J Gallo led to full-time employment for Marisa at their corporate headquarters in California as a new product development enologist. While it was difficult for her to leave such a highly sought-after position with the dominant player in the U.S. wine industry, Marisa could no longer resist the lure of starting her own wine label.
Marisa relocated back to Ohio and launched RedHead Brands in 2016. In addition to developing company strategy and direction, Marisa is responsible for product quality and new product development. She is the face of the company and brand ambassador. RedHead is a separate company from L'uva Bella Winery and runs the distribution arm of all branded wines for RedHead Wine and L'uva Bella Winery.
A passionate person, Marisa loves food, family and friends and is on a mission to ensure that more people discover the joy that wine can bring. In addition to her daily workout, she also loves connecting with her customers, her RHDWine vanity tag and the challenge of building a great company whose products make people smile.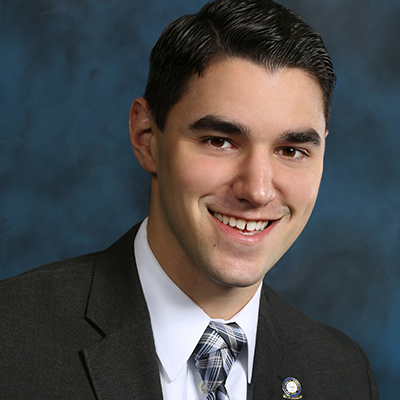 Matthew Kurtas is a dynamic speaker, enthusiastic leader, and merited mind in the hospitality industry. As 1 of 5 kids, he knows the importance of sharing (even when you don't want to) and team-building to create harmony among diverse groups and strong egos. In his speaking engagements, he enjoys discussing employee engagement for millennials and wine programming in private clubs.
He has traveled the world to dance with over 1,000 strangers, walked on 800 degree fiery hot coals, jumped out of a moving plane for fun, spent a summer working on Wall Street, and even climbed a few mountains in his short time on this earth. As a Certified Sommelier (that's a wine expert) and an author for the International Wine Society publication The Grapevine, he has also consulted to two wineries in the Finger Lakes for service-staff training and marketing strategy.
He is currently the General Manager at Edgeworth Club of Sewickley, Pennsylvania, and to top things off, Matthew celebrates the 8 year anniversary of good health and recovery from brain surgery and a stroke in 2018!
Becky Novak is our territory manager for the greater Cleveland area. She has been on the forefront of making RedHead Wine available in over 300+ stores and counting. Becky brings over 17 years of sales and management experience to our growing team. She started out working for various large brands such as Gatorade and Body Armor and is now a proud member of the RedHead team. Want to carry RedHead in your store? Reach out today at info@redheadwine.us
Richard Klempay is the territory manager of RedHead and L'uva Bella Wines in north east Ohio (Youngstown).
Richard has over 40 years of sales and territory management. He previously worked with Kelloggs Brands and was at the forefront of the growth of the company in the NEO area. Now, Rich, has been part of the RedHead / L'uva Bella team managing over 200+ accounts and maintaining excellent customer relationships and providing first-class service.
Want to carry RedHead Wine in your store in the North East Ohio area? Please reach out to info@redheadwine.us
Garrett is one of our winemaker's and is new to the team. He has completed his Master's degree in food science with an enology focus at Washington State University. He also has experience in winemaking, brewing, distilled spirits making, and cider making. He completed his food engineering degree from Penn State, too.
He previously worked with the winemaking team at E&J Gallo Winery. He worked at their Livingston winery and managed many projects during their 2016 harvest. Garrett later left to Purple Star Winery in Washington while completing his master's at WSU.
Brent Collins is our territory manager in Columbus and Cincinnati, Ohio. He manages over 300+ accounts and has done a great deal of new business development in new territories covered by Heidelberg distributing. He is a proud Air Force Veteran and served with the intelligence team in Afghanistan and Iraq. When Brent returned to the U.S., he worked for Goody Goody Liquor in Texas, but wanted to take his wine education experience to the next level and left the liquor industry to become a wine lead at Giant Eagle in Columbus. We are happy to have Brent as part of our team.
If you'd like to order our wines in his territory, please reach out at info@redheadwine.us
Ruth and Frank Sergi are the current owners and operators of L'uva Bella Winery. Ruth and Frank are the parents of Marisa and have helped guide and provide Marisa in her growing business. RedHead is the distribution arm (separate from) L'uva Bella Winery and Marisa's brand of wine. Ruth has a background in Ceramic Engineering & Mathematics from Alfred University. Frank started L'uva Bella Winery in 2005 and produces fine California wines and juices for all to enjoy. Frank shares his love of winemaking with the home winemaker by providing grape juices to 14 states in the US. Visit www.luvabella.com for more information.